Celebrating 10 years of excellence!
OUR BLOG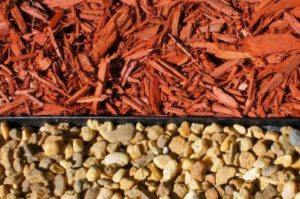 The Pro's and Con's Of Rock Vs. Mulch In Landscape Design
What is truly best for landscaping bed rock or mulch? Rock can save you money by not having to replace like mulch year after year; however, the loss of moisture absorption by mulch the plants will suffer up to a 50% loss of growth rate compared to plants planted in mulch. Learn the difference so you can make the best decision for your landscape.
St. Charles Lawn Care Winter Tips – To Ensure Your Lawn Is Ready For Spring
Learn the insider information on how we tackle winter work in St. Charles. When your lawn is in dormancy its important to be extra careful because any damage you do to the turf, it wont be repaired until springtime. Learn when it is safe to to yard work and learn what the proper tools to tackle the job quickly and effectively.
Celebrating 10 years in business, we have served St. Charles county and St. Louis county with excellence. From lawn care to backyard patios and retaining walls, we pride our self to be the absolute leader in lawn care & landscaping.
Our mission is to give our customers the confidence that they can count on us regardless of weather delays, over the years we have understood the importance of serving our customers on time and have invested in more equipment over the years to ensure that we are ready to handle influxes of work at peak times throughout the season.